Animals are very sensitive to spirits surrounding us. They sense minute changes in atmospheric and energy fields on levels we can't access. Afterall-we have all heard of animal behavioral changes foretelling earthquakes, tornadoes, and other physical phenomena. It only seems logical that they will be sensitive to spiritual energy and literal harmonic vibrations of spirit manifestation.
My four canine companions live in a house of many spirits of many types and I often observe them 'watching' something, or some one, as the case may be, that is not visibly there. They seem to sense the spirits as they access the energetic link within the anchoring vessel to cross the bridge from the spiritual or astral planes, to our earthly one.
These are two of my much loved companions--Molly, a Schipperke, and French Fry (her real name WAS Magnolia but everyone said she looked like a tiny burnt french fry when I got her so....she is now Miss French Fry-Frenchy for short!)

This is Bullwinkle, probably one of the smartest animal companions I have ever had--at 8 years--he is the elder in our home.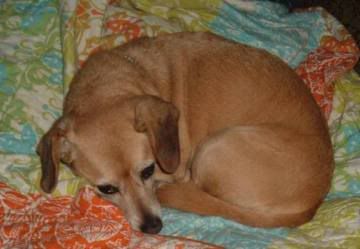 And of course, 'demon dog' also needs to be mentioned! Miss Elizabeth AKA Lizzy AKA Hell hound. When I'm saying "NO, Bad Dog!" you can count on it being directed at her about 75% of the time! AH! But I love her still!!!

Our animal companions also give added benefit as they help calm us and place us in a more relaxed state so that we can be open to spiritual communication. They become meditative tools for us. I know that when I'm curled up on my couch, surrounded by my companions, stroking their fur and absorbing the unconditional love they give me, I feel more open to the mental 'touch' of my Spirit companion's communication.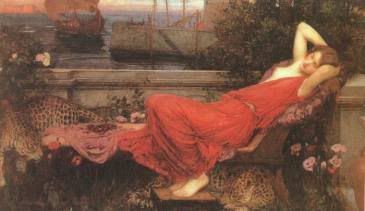 If you do not have an animal companion, and are thinking of bringing one into your life--think hard and seriously on adopting a 'rescue'. The shelters are full of unwanted puppies, kittens, dogs and cats. Please don't support irresponsible breeders and pet 'mills' by buying when you can save a life. ALL of my animal companions are rescues-I actually work independently and with a cat rescue group myself, to tame and find homes for ferals and other unwanted pets. At this moment I have three litters of rescued kittens that will be going to new homes. I'm going to stop here-before I digress into a major rant on animal mistreatment and will post more on working with our companion animals and spirits soon! And for the cat lovers out there, pictures of my feline companions also!
This is Osiris the Bengal. He, his brother Caeser, and a female named Isis, were all rescued from a 'kitty' mill where they were kept in tiny cages.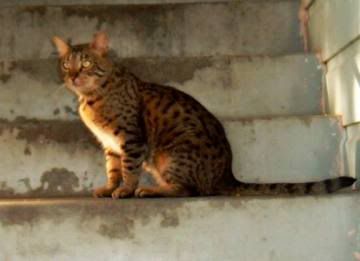 Such a regal cat! Only a few generations from the wild!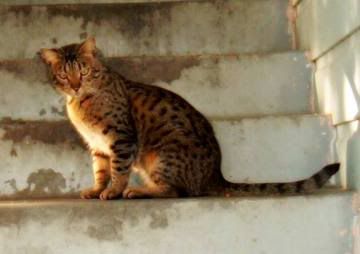 Aren't his spots beautiful?
This is Spooky. The biggest most lovable baby cat you have ever seen!
He literally thinks he is a child! Every one wants Spooky to be their cat but he is staying with me.